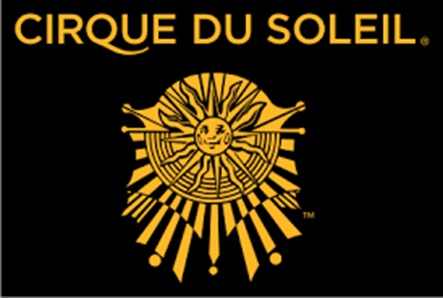 Spring Break Shows by Cirque du Soleil: One Night With Anything Possible!
Are you looking for a spectacular way to spend time in Las Vegas this weekend? With Spring Break always just around the corner, it is never a bad idea to get a head start on your planning process. Whether you are packing up your closest friends for a weekend in Vegas or you are looking for the best and most family-friendly things to do in Las Vegas, you'll find more than what you are looking for.
Let's take a closer look at the best shows in Vegas tonight, as well as some of the ways you can spend your time in the city.
Family Shows For The Whole Group
While Las Vegas might be associated with gambling and other older-aged endeavors, the city is a great place for the whole family. If you need last-minute tickets, Las Vegas can help you out!
Cirque du Soleil currently has six shows on offer in Las Vegas, and more than a few of them are ideal for younger audiences. Let's take a closer look at some of our favorite shows and the extraordinary talents behind them.
Drawn to Life – Offered in Disney Springs at the World of Disney, Drawn to Life is one of our favorite Cirque du Soleil productions. Featuring a never-before-seen collaboration between Disney and Cirque du Soleil, Drawn to Life invokes the magical wanderlust of Disney's finest works while combining it with the high-octane action of a Cirque du Soleil show. Group ticket discounts are commonly available through the Club Cirque application.
KA – Hosted at the MGM Grand Hotel and Casino, KA is a death-defying production that is highlighted by a massive theatrical stage and gasp-worthy aerial stunts. Following a twin brother and sister, KA is a drama filled with pathos, gasps, and wonderful moments of pure artistry. Affordable as all get-out, tickets begin at just $69.
Best Shows For You and a Loved One
Let's say that you want to leave the kids behind while you escape for a night on the town in Las Vegas. Cirque du Soleil has a couple of amazing shows that can get the laughs going while love unfolds. Head to New York New York Hotel & Casino to enjoy a variety show headlined by comedy, magic, and cocktails with Mad Apple. The Mad Apple is a variety show that will keep you cackling throughout your night.
Suppose jokes and magic aren't the right things for you and your loved one. In that case, you'll want to head to The Mirage Hotel and Casino to experience The Beatles LOVE for an epic multi-sensory journey that highlights the very best of one of music's most important groups. With stunning lights and visuals, this show can even keep the most ardent anti-Beatles fan entertained.
When you are ready to plan your trip to Las Vegas this weekend, make sure to keep Cirque du Soleil in mind for high-flying adventures and fun-filled evenings of magic and laughs.